REGENCY REVIVAL MEETS ENTREPRENEURIAL SPIRIT
Sheraton Palo Alto
Renovated public spaces feature clean lines,
curated artwork and California-inspired finishes.
RICH HISTORY AND SURROUNDINGS
Renovating a fully operating hotel with a 90% average occupancy rate certainly comes with a unique set of challenges. With about 6,500 square feet to work with, Pacific Hotel Management asked for a comprehensive re-imagining of the guestrooms and corridors to the lobby, registration area, restrooms, pool deck, Cardinal Lounge and Cypress Ballroom.
Originally built by renowned architect Clement Chen Jr. in 1972, Sheraton Palo Alto previously underwent renovations in the 1980s and 2000s, resulting in a blend of architectural styles. By drawing inspiration from the original 70's-style architecture and the entrepreneurial spirit of the surrounding Silicon Valley, we conceptualized designs which considered the curves, palette and patterns of Sheraton's signature style and filtered it through the California lens.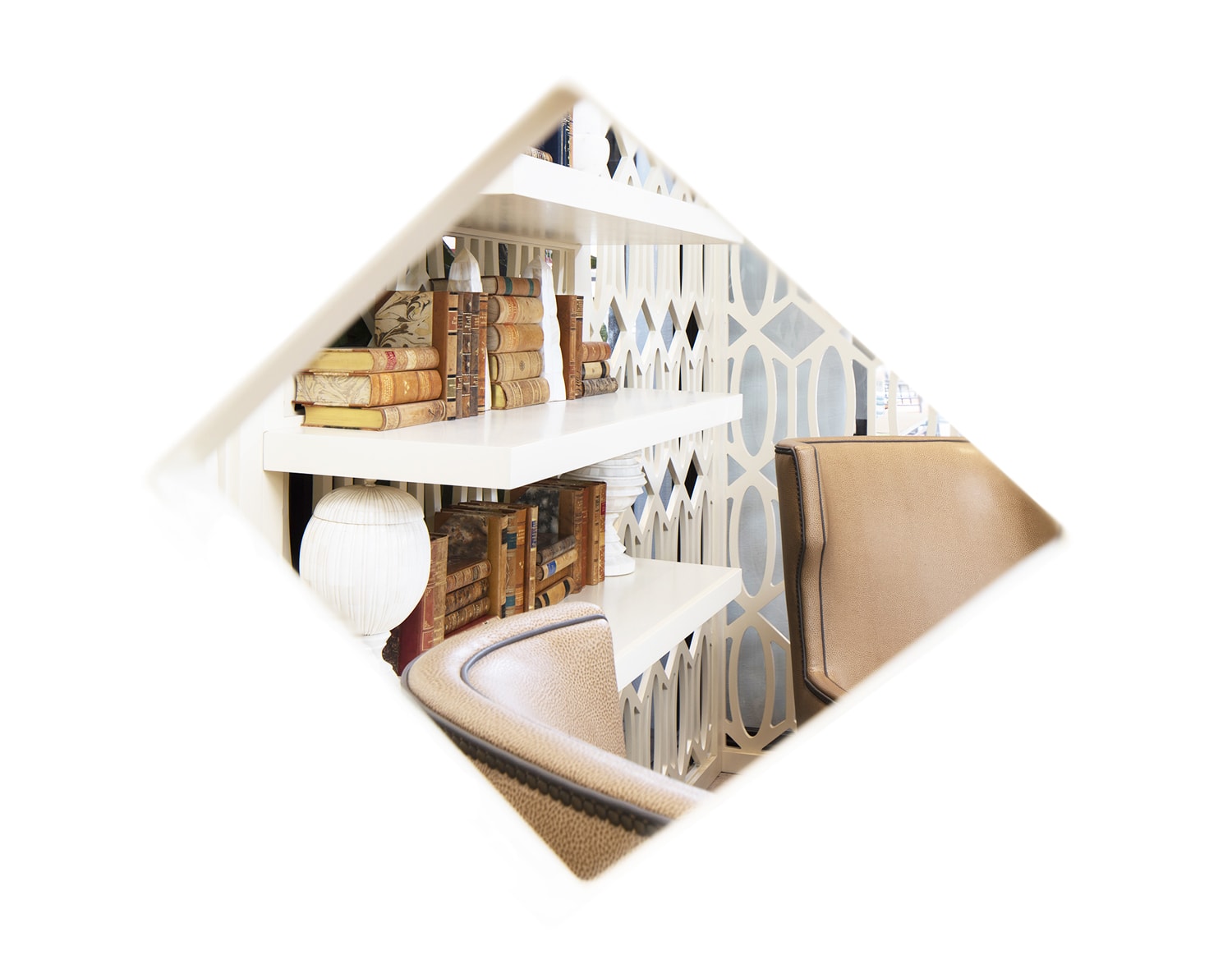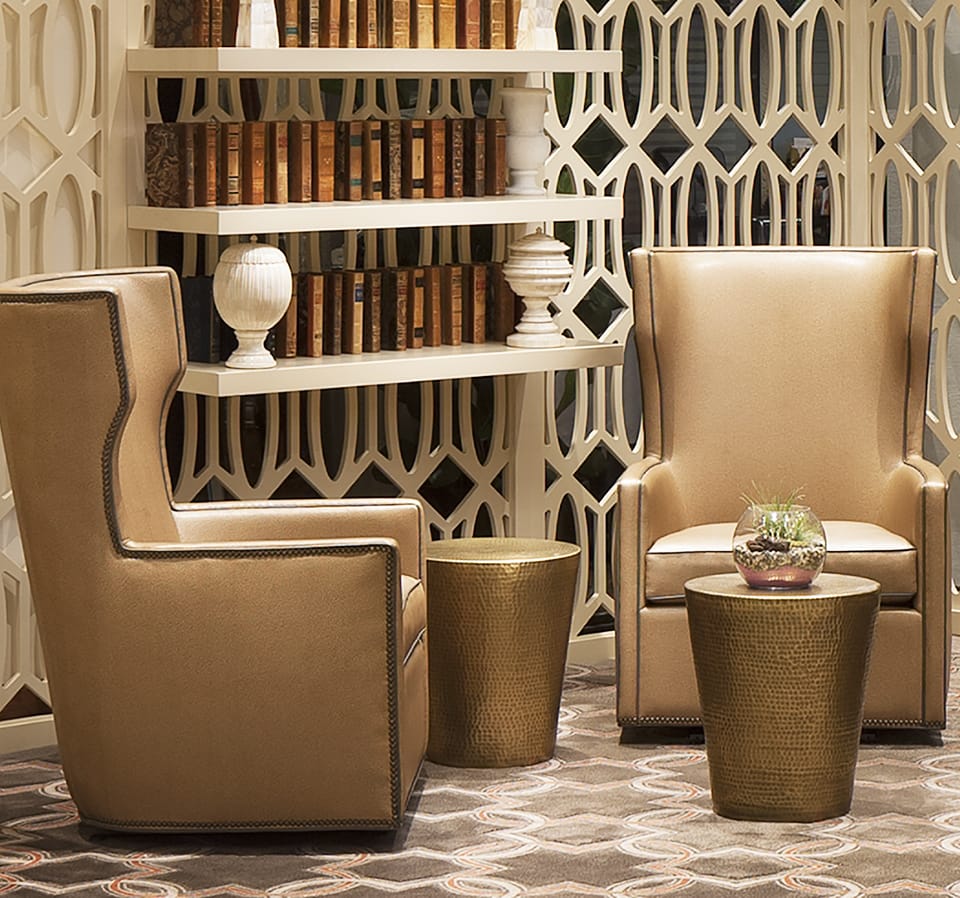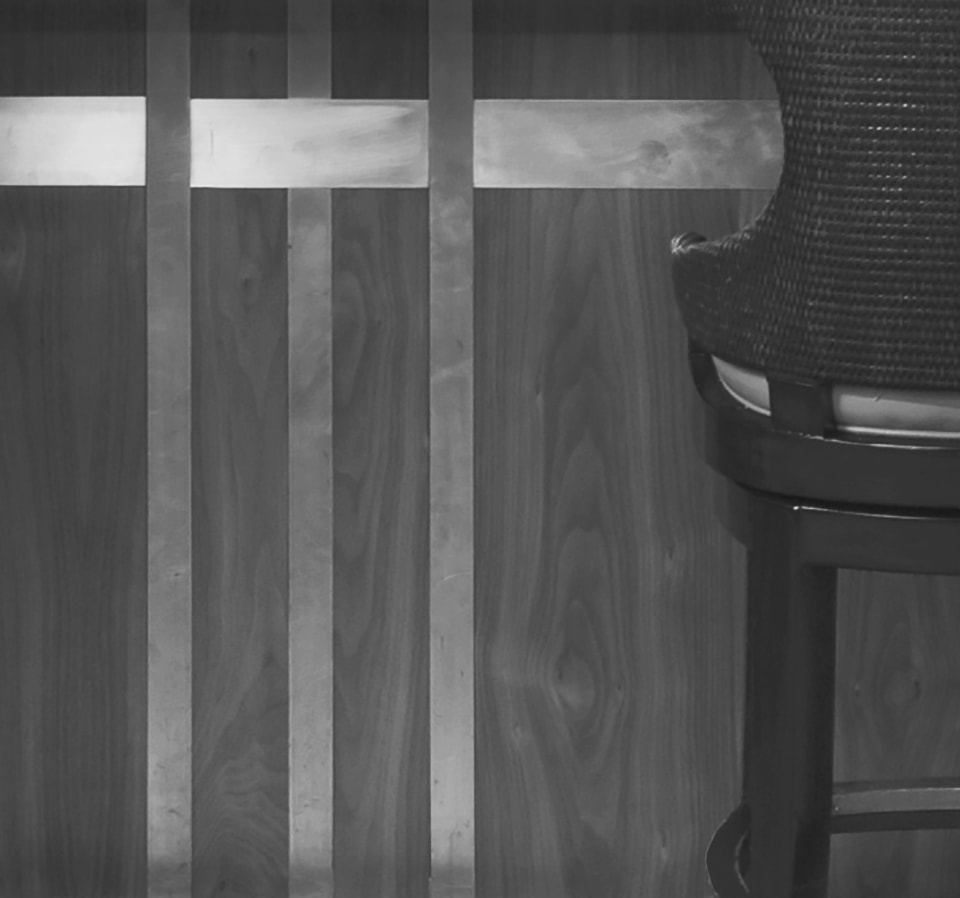 EXPANSIVE EXPERIENCE
As a warm welcome, we created a more expansive lobby experience upon entering the hotel. Cream colored porcelain tiles extend from the porte-cochere to the lobby opening up to clerestory windows and a 20-foot pyramid skylight lined by refinished wood. The central art piece, a brushed-brass sculpture, suspends from the vaulted ceiling and was chosen for its sense of movement and alluring shadow play. The abundance of natural light, paired with plant life and terrarium accents, gives the space that coastal disposition coveted by California visitors and cherished by those who live here.
PATTERN PLAY
Embracing Sheraton's signature pattern work was a welcome addition to our overall design. Custom wooden screens featured in the lobby are inspired by Frederick Law Olmsted's landscape drawings for Stanford. Leather, laser cut tiles make up the focal wall behind the registration desk and quatrefoil patterns abound for those with a keen eye for intricate, material details. Universally, pattern pervades every aspect of the Sheraton design from tile backsplashes and interlocking geometry in the Cardinal Lounge to the mirror formations and accompanying carpet motif in the Cypress ballroom.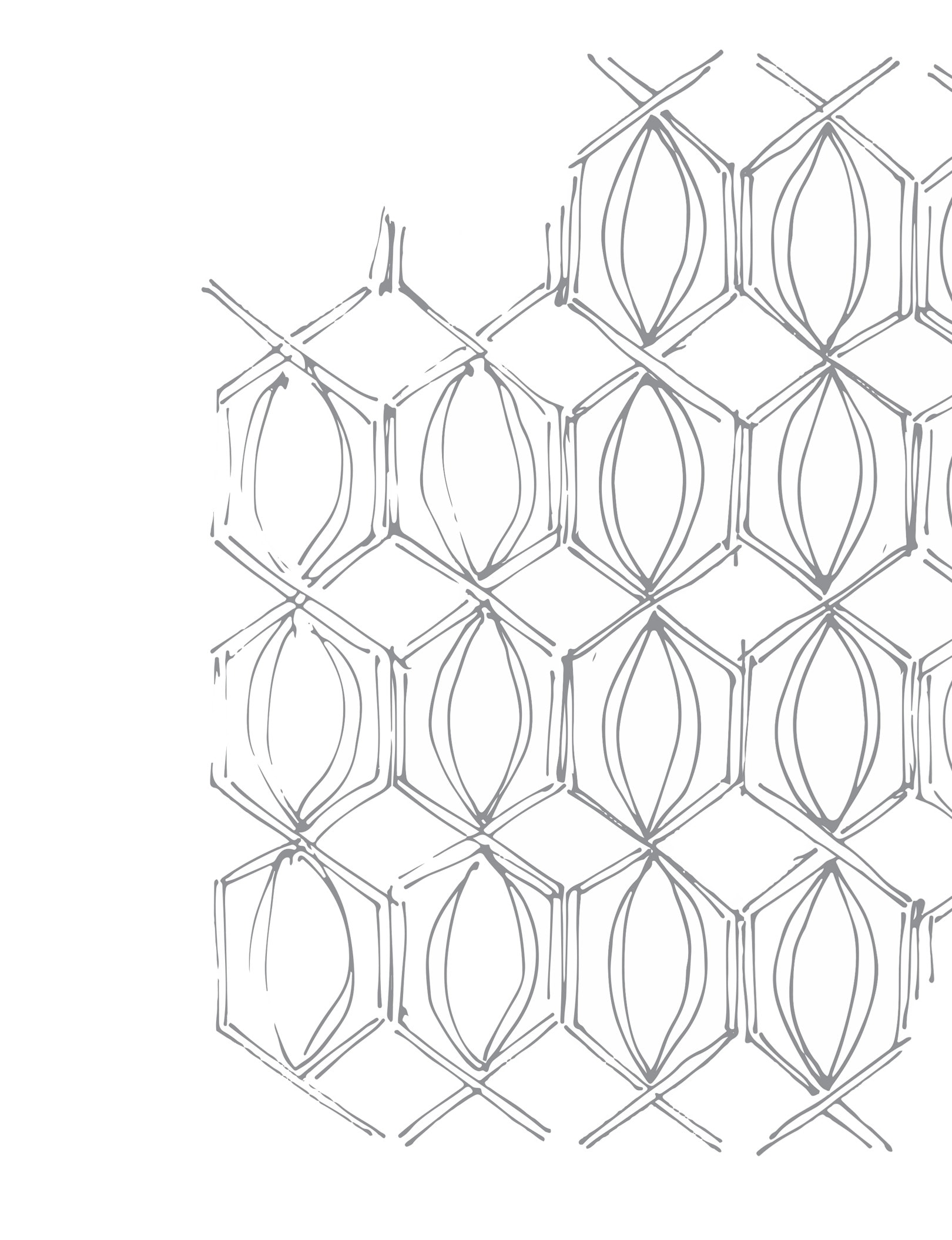 The Cardinal Lounge décor features brass mirror and gallery shelving with new stone counter tops and decorative lighting reminiscent of a vintage bar cart.

DETAILS & RESULTS
Taking cues from the Sheraton brand standard, this renovation included 364 guest rooms including bathrooms, corridors, lobby, registration area, public restrooms, pool deck, Cardinal Lounge and Cypress Ballroom.
Future projects include the poolside restaurant.
COLLABORATORS:PACIFIC HOTEL MANAGEMENT