A RICH CONCEPT INSPIRES NEW DEPTHS OF IMMERSION
Duende Restaurant & Bodega
Traditional Spanish folklore propels the design narrative
as contrasting materials collide and a richly artistic space is shaped.
INSPIRATION
It's not every day a client wants to conceptualize a restaurant around Spanish folklore, yet Paul Canales had a vision to assemble a team who knew Oakland and trusted the concept:
Capture the spirit of "El Duende", the spirit concerned with the balance of light and dark, the evoking of soul and the push for, and catering to, a heavy heart.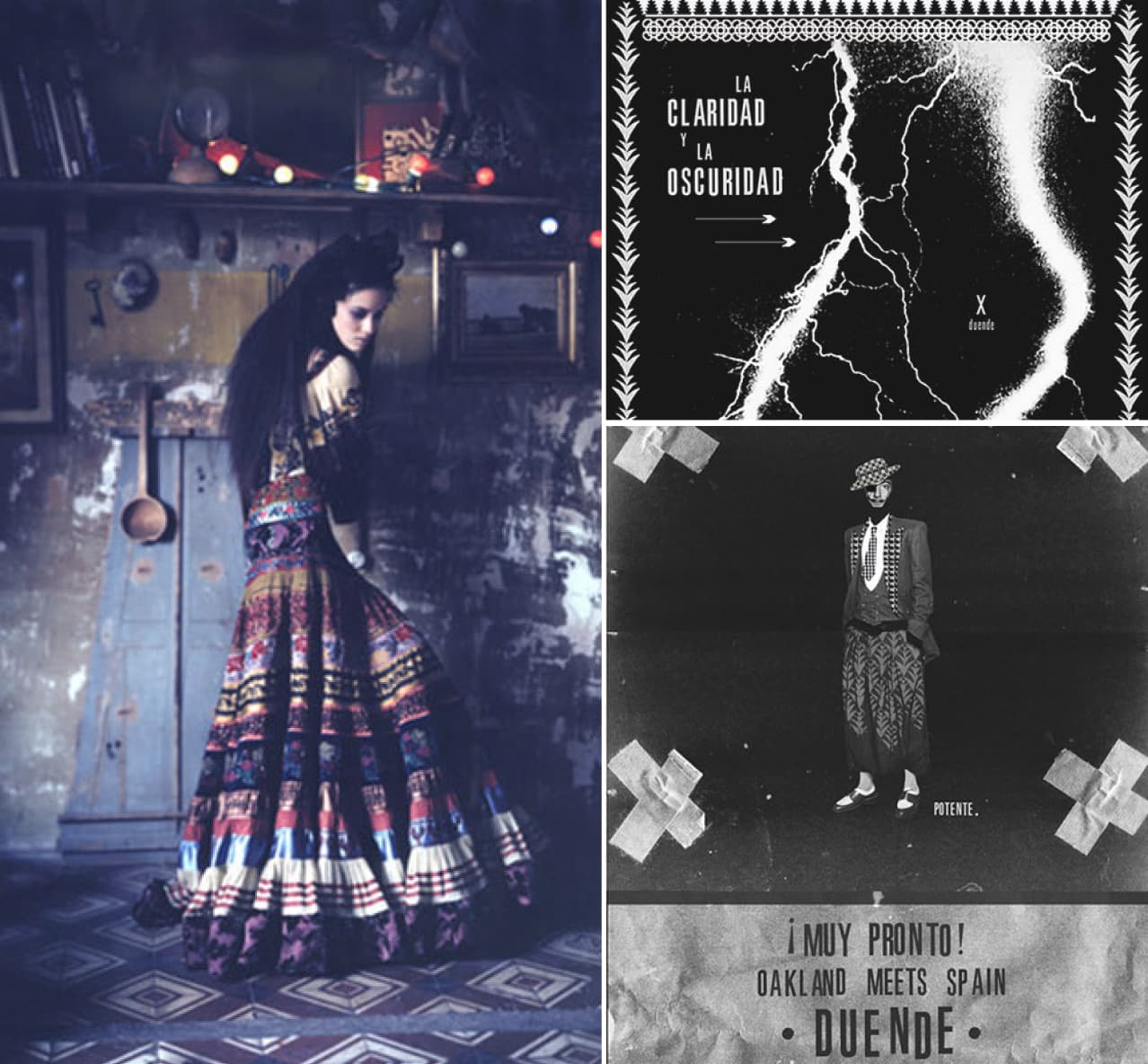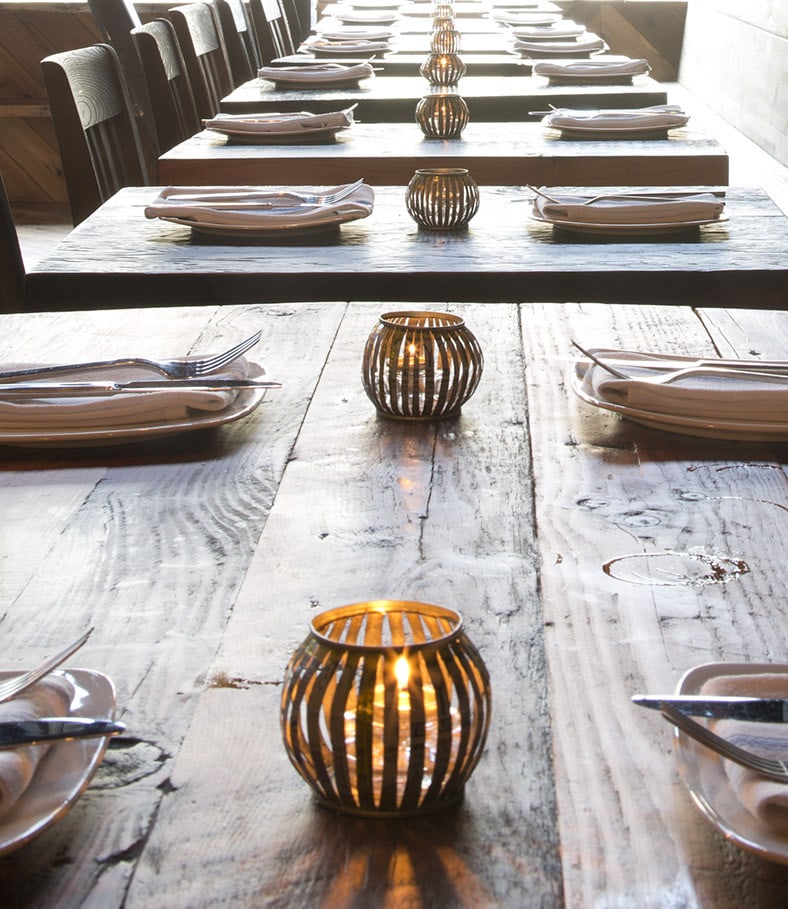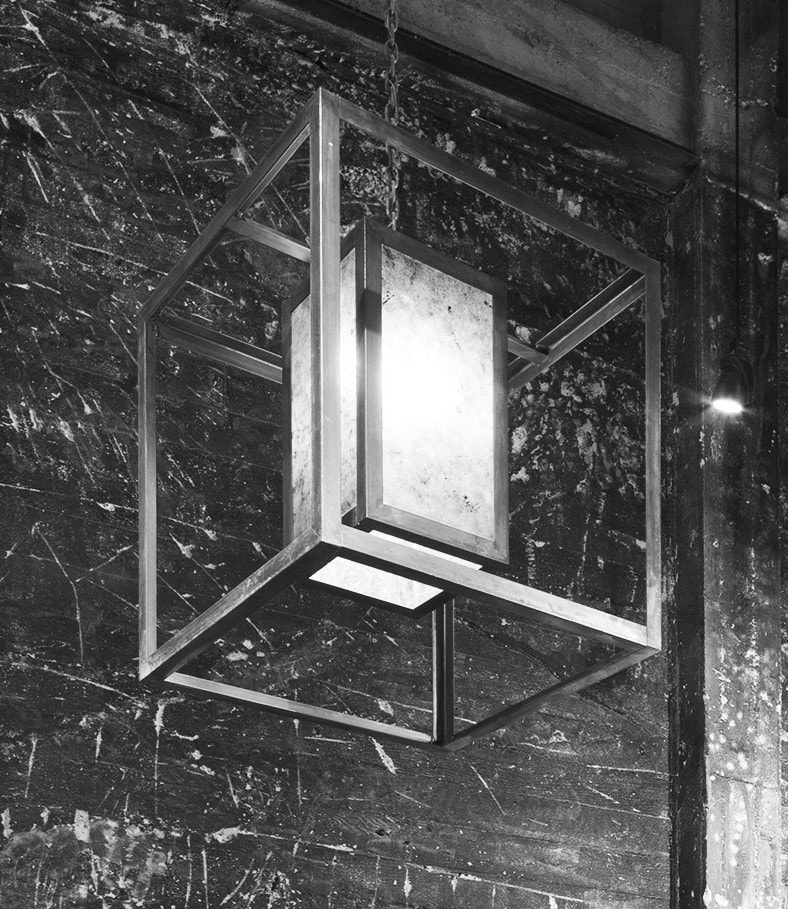 COLLABORATIVE SYNERGY
The space is divided into segmented areas: a restaurant, bar and bodega that operates as everything from a dining establishment to a wine retailer. By working closely with the operator and chef to a host of local artists, each concept was carved out of extensive conversation, resulting in an inspiring exchange of ideas, from jazz music inspiring the chef's menu to the food sparking ideas for the design team. Sam Strand's "Sangre Igual", central to the mural design, translates to 'equal blood'. This is a conceptual nod to the spirit of diversity acknowledged by Oakland residents and foundational to the restaurant's design.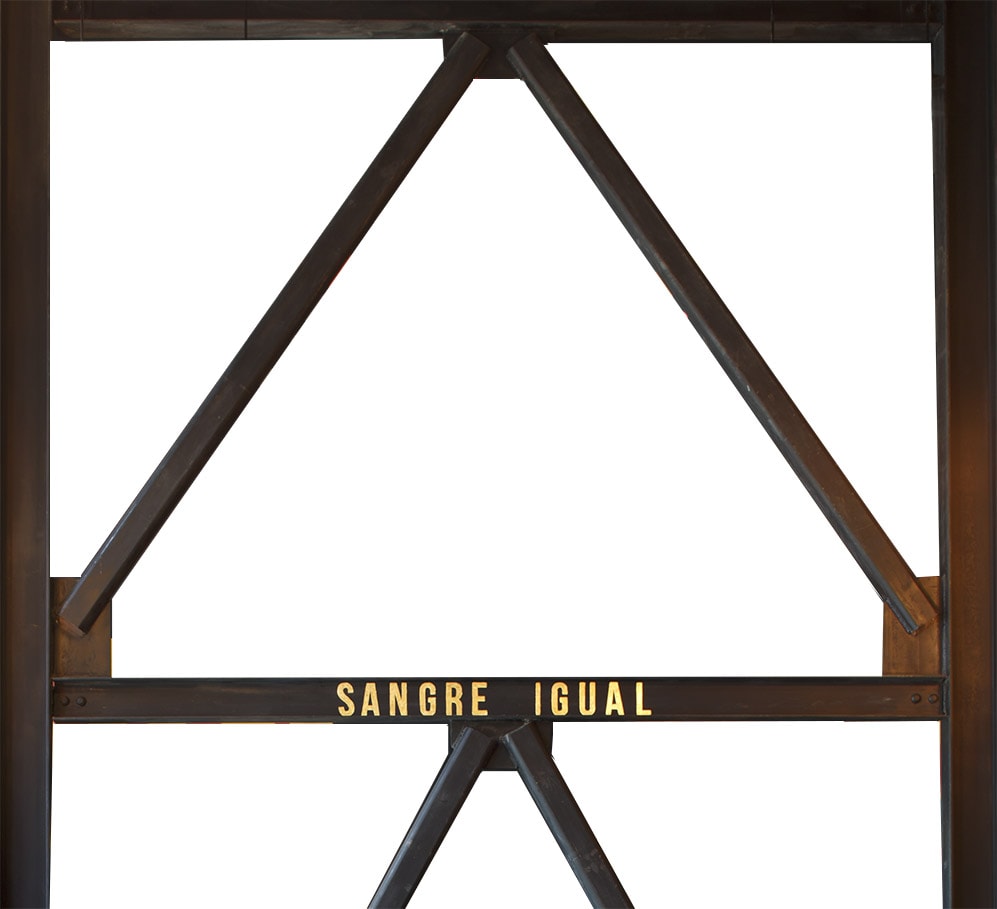 We reached new depths of immersion on the Duende project, defining and embodying method design, working arm and arm with collaborators in a way that affected details of design from light play to the presentation of food and drink.

BRINGING DUENDE TO LIFE
The ode to folklore came to life as we installed a wall of slatted carbonized wood, a roughness inspired by the charred bottom of the Spanish dish, paella. By visually expanding the kitchen with large windows, an unspoken accord is sparked between chef and guest. Snug, low lit booths with conjoined backs, a communal table and long banquette made from reclaimed wood create numerous intimate dining pockets within the cavernous space and punched metal screens offer decorative privacy.
We learned the value of extensive collaboration and with insight from the operator, chef and artists, our original concept was transformed, each party slightly manipulating the design, taking it to a new place.
COLLABORATORS: PAUL CANALES, ROCCO SOMAZZI, SAM STRAND, PETER ST. LAWRENCE AND ADAM HATCH