SKULLS IN THE PLASTER, MEZCAL ON THE BAR
Calavera
Oaxacan culture inspires authentic materials
and a vibrant art program.
BEHIND THE SKULL
We seek out clients who are passionate about their mission. Calavera, defined as a representation of the human skull (most commonly the sugar skull) was a restaurant concept aimed at creating a home to the most extensive selection of tequila and mezcal in the Bay area. Our friends Jessica Sackler, Michael Iglesias and restaurateur Chris Pastena tasked Arcsine to create a refined but unpretentious 4,000 square foot restaurant and bar located in The Hive, a new mixed use facility on Broadway.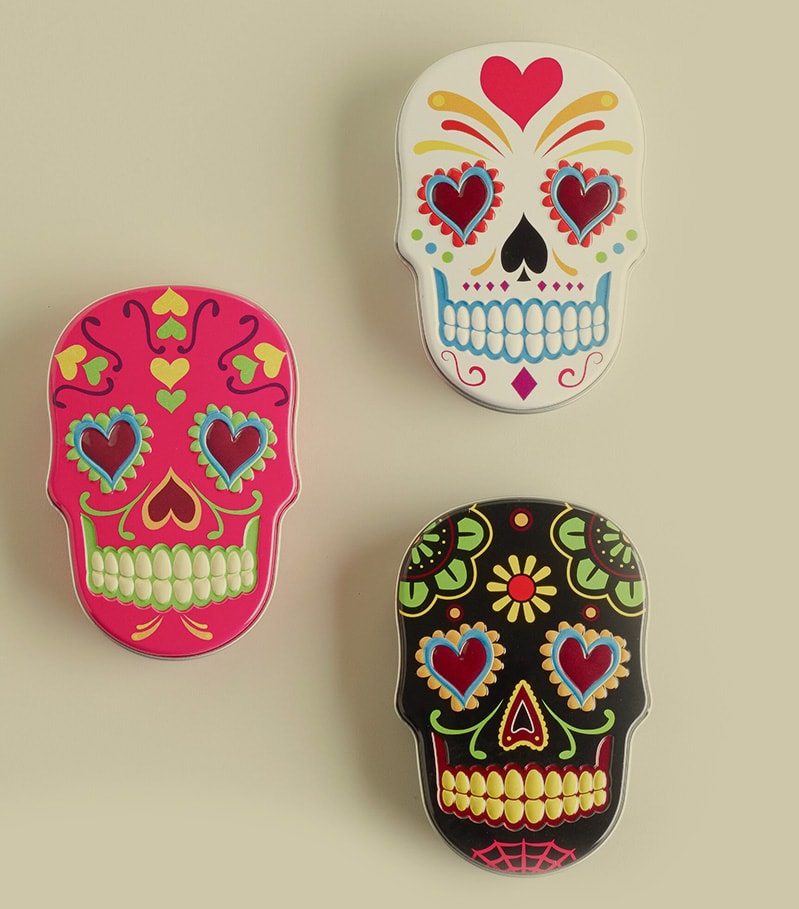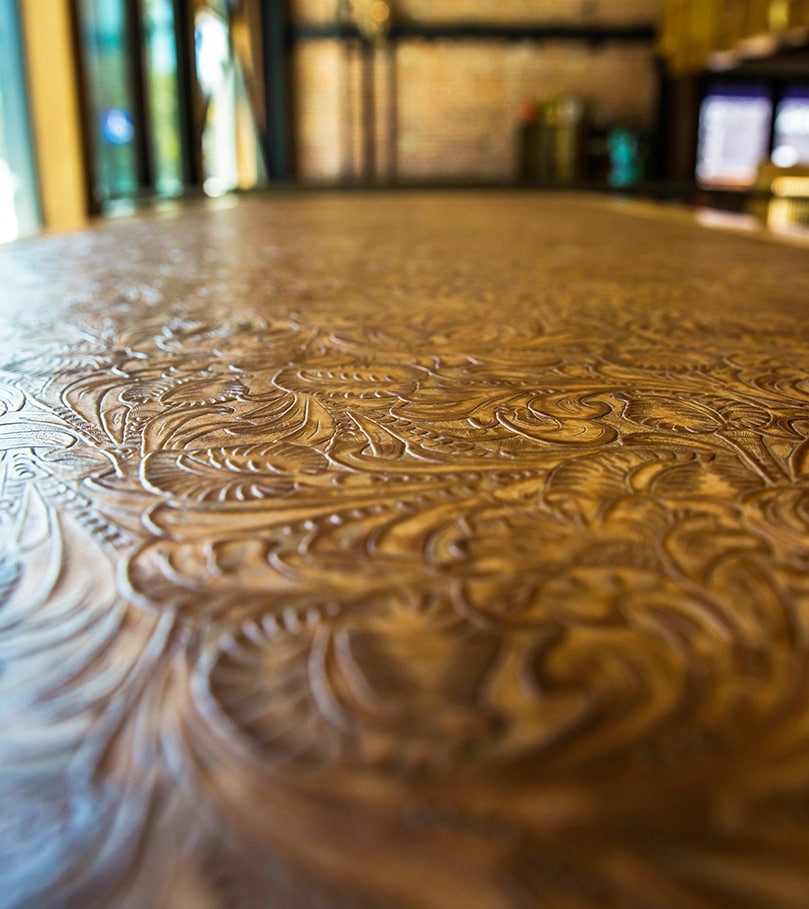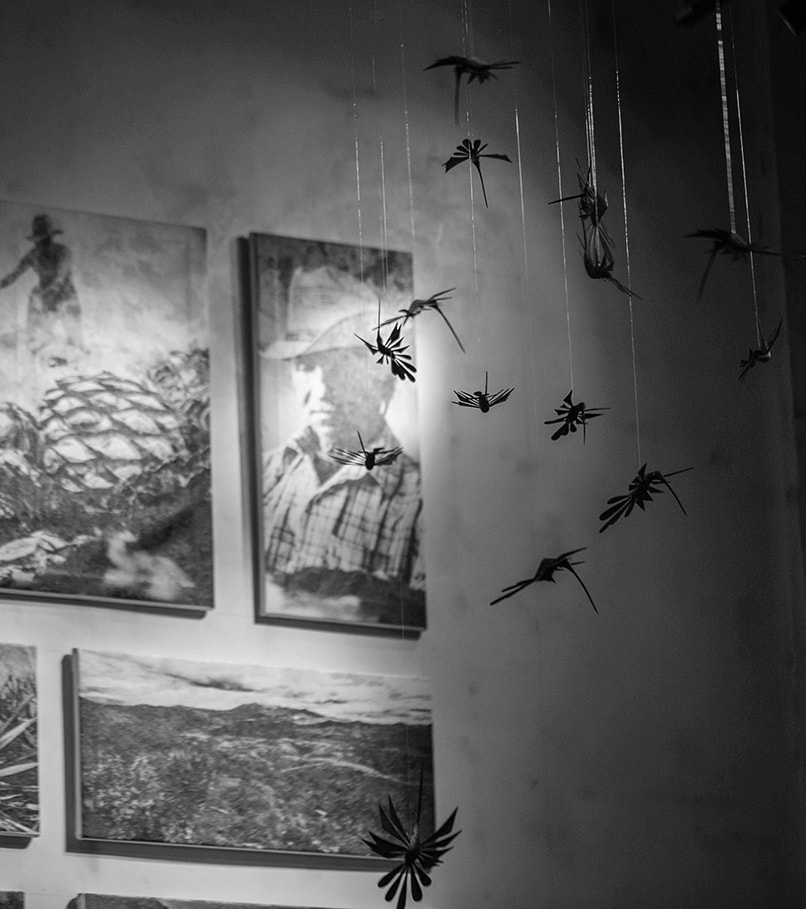 ART PROGRAM
Integrating Oaxacan art, such as a suspended cloud of hand carved hummingbirds, within Calavera's architecture was central to the design and dining experience. Examples of this include visually breaking up the main dining area with a suspended wood structure of multiple display boxes housing alebrijes, brightly colored folk art sculptures of fantastical creatures. Each detail was considered, from handmade tiles by Omar Hernandez to agave-inked table tops and hand-crafted light fixtures that adorn the space.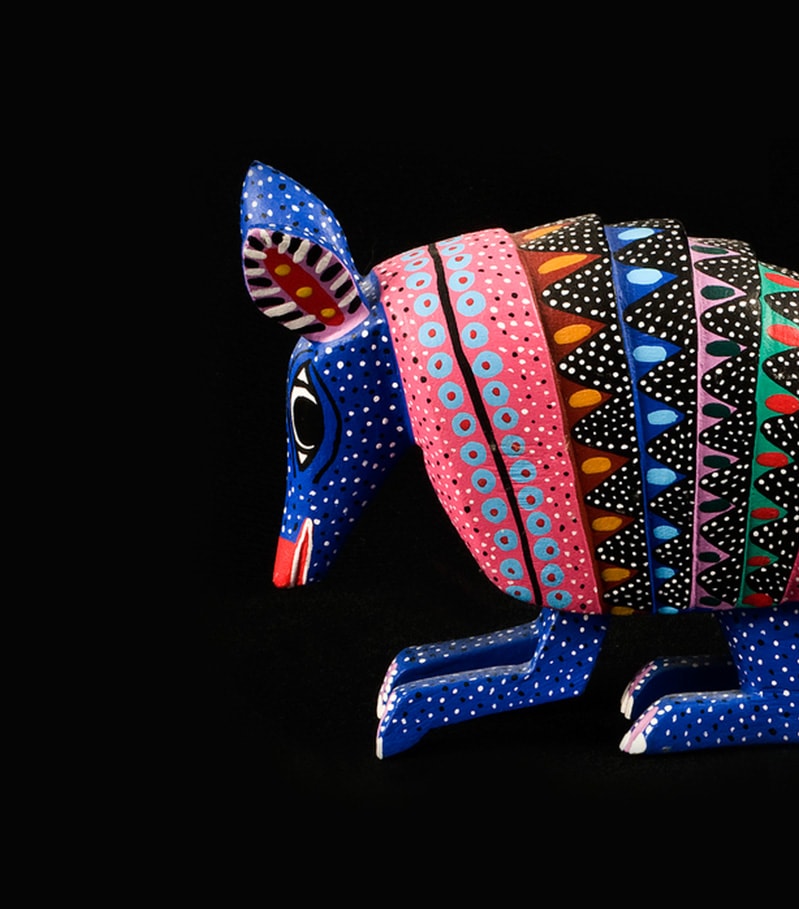 Housed in an ideal location, we utilized the restored Julia Morgan building's existing brick walls and concrete floors to create a warm and inviting ambience, decorated with refined, Oaxacan-themed elements and curated, original artwork.

DETAILS IN DESIGN
Calavera features regional materials and unexpected geometric forms that take a contemporary stance on old world style, yet still welcome a guest as if entering one's home with an open kitchen and display of Oaxacan ingredients. The material palette extends to the bar with a series of custom geometric boxes as shelving, placed in a motif from the Labna Mayan ruins, creating artistic niches to display mezcal bottles. To compliment, the strength of the weathered wood bar is paired with vibrantly colored tiles, a comfortable setting for one to be sipping mezcal, unknowingly captivated by the delicate pattern of the leather bar surface.
COLLABORATORS: MICHAEL IGLESIAS, JESSICA SACKLER, CHRIS PASTENA, CAROLINA LIZARRAGA AND OAKLANDISH