We are a comprehensive architecture and interior design firm with an emphasis on method, aesthetic and client care.

Arcsine is an architecture and interior design firm who create innovative and dynamic spaces within the hospitality, restaurant and workplace environment. We believe that good design brings people together, fosters relationships and inspires creativity through the enhancement of our surroundings.
Our goal is to provide compelling design, technical expertise and a collaborative environment that exceeds the client's vision. Knowing that successful projects require conscientious management and abundantly clear communication, principals Daniel Scovill and Adam Winig create a positive experience from conceptual design to the realization of each project's goals and aspirations.
Founding Principals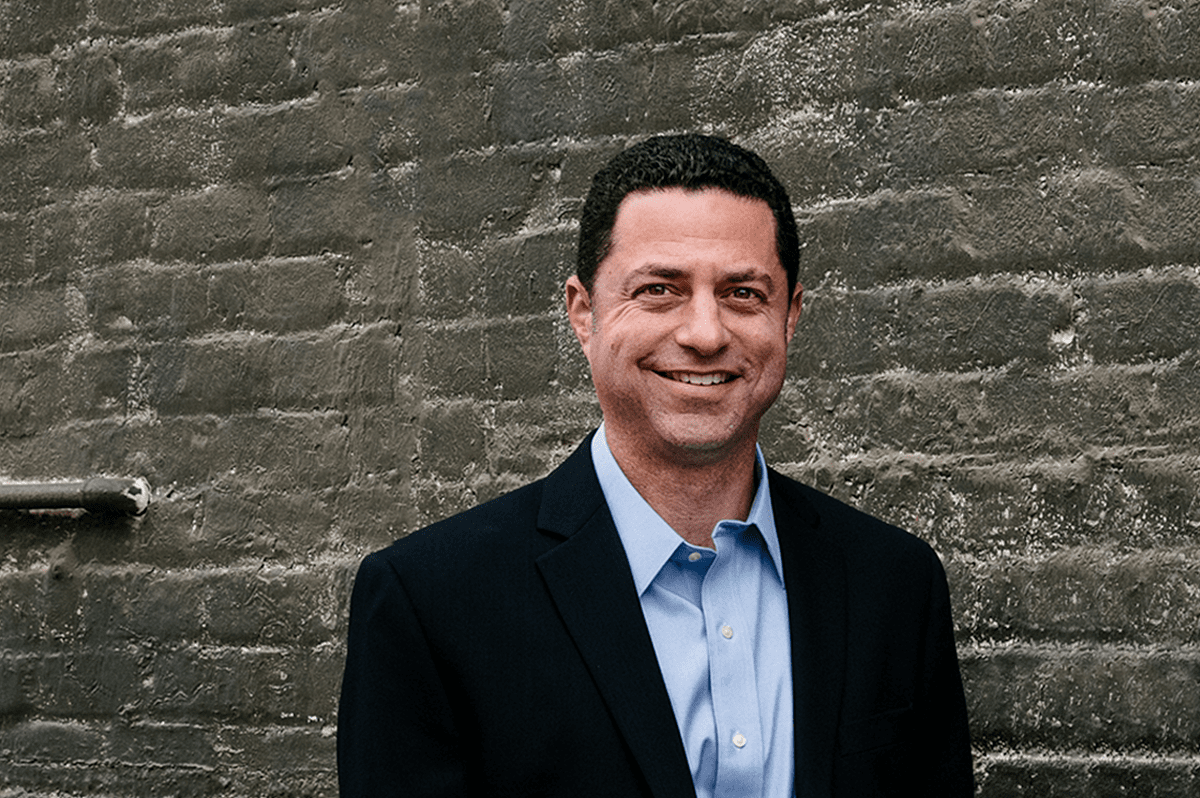 ADAM WINIG
Adam's focus on designing responsive and engaging environments began with his work at Gensler and BraytonHughes Design Studio. Adam has been partner at Arcsine since 2006 and has been lead architect on large hospitality projects such as the Palace Hotel as well as extensive work at the Federal Reserve Bank in San Francisco.
Adam relies on his ability to coordinate large design, consultant and construction teams to realize his commitment to well-crafted architecture, design clarity and client satisfaction. Adam has had the luxury of working with some of the biggest hotel brands on the planet and has gained incredible experience by working with world renown designers and builders to complete many extremely complicated projects on time and on budget.
His vast experience working with ownership groups from around the world on luxury properties continues to grow. Adam, a licensed architect in multiple states, received his Master of Architecture from the University of Michigan and his BA in Studio Arts from Brandeis University.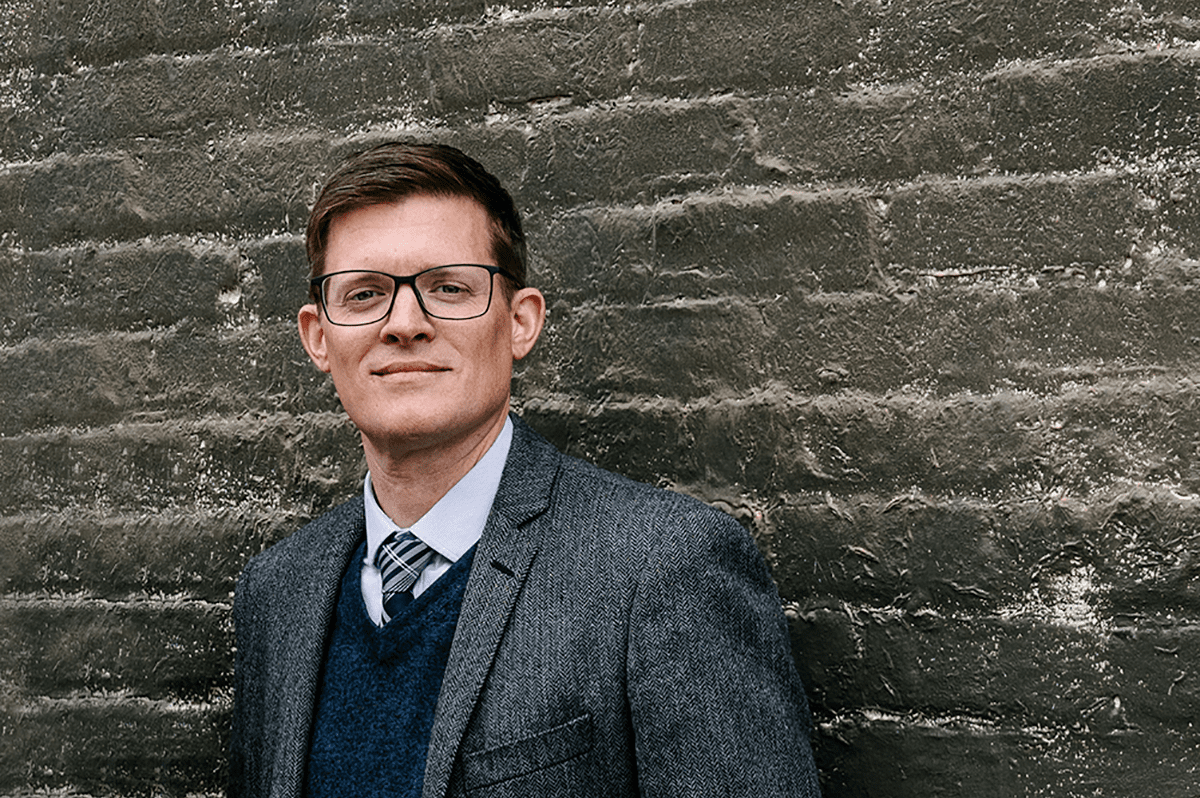 DANIEL SCOVILL
Daniel founded Arcsine in 2003 with a vision to develop a studio environment based on collaborative design innovation. His early work at Gensler and Axis Architecture + Design gave him a breadth of experience working on large commercial projects in a multi-disciplinary team setting with strong emphasis in branding and hospitality. At Arcsine, he has pursued a hands-on approach to projects curating vibrant teams of creative professionals to deliver unique restaurant, hospitality and retail projects.
Daniel approaches each design with fervor and unique passion. He coined the phrase method architect to capture his design process that is based on the premise of full emersion within a design concept. These experience based responses evident in his work highlight his deep love of design. Daniel is often found with a sketch book in hand and espresso nearby.
He holds a Bachelor of Architecture degree from California Polytechnic State University in San Luis Obispo. Daniel is a licensed architect in the states of California, Nevada and Washington D.C.
The Team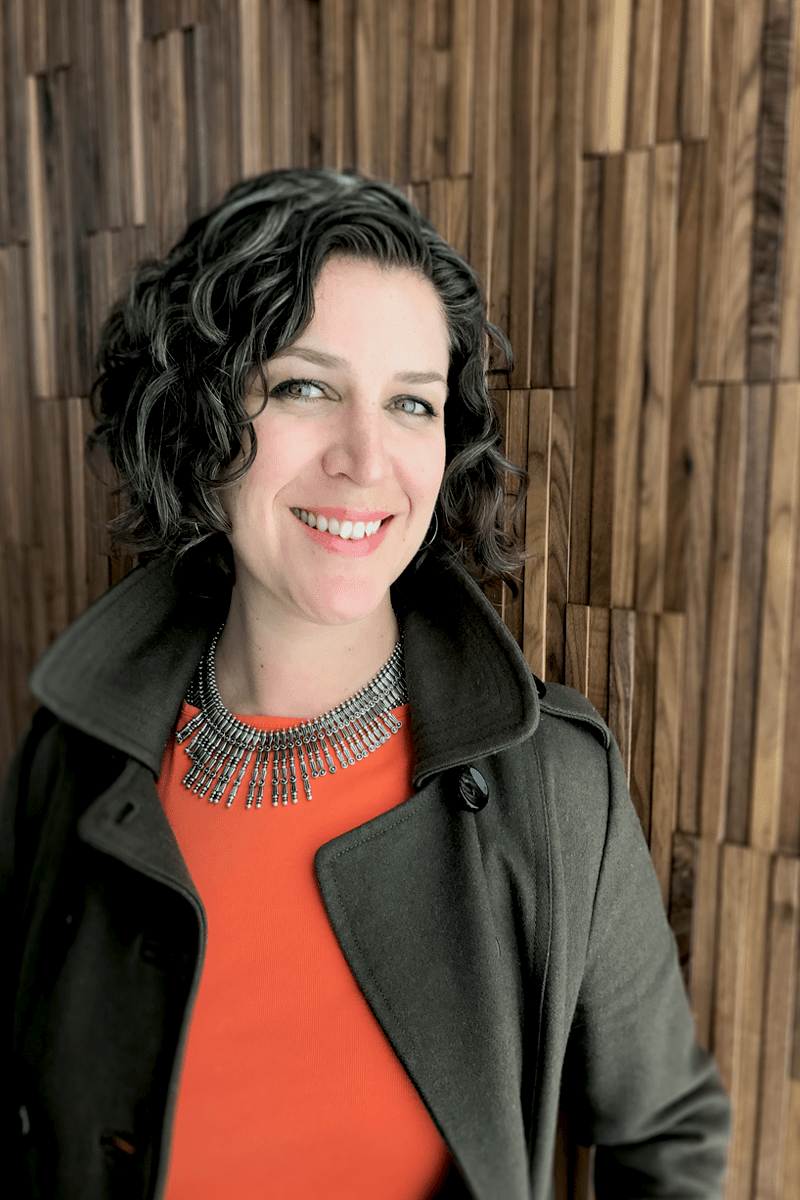 BROOKE TAYLOR
Director of Interiors
It takes a certain kind of sensitivity to really listen to a client's vision, intuit their ideas and help bring a project to life. It's a privilege that requires a positive candor and attention to detail that I have found truly satisfying. I actually find a similar satisfaction with food and wine pairing. These aren't experiences you consume in a flash – you take time to tune your senses to the pitch of your palette. Design details work similarly during the process of concept development; there's a craft to curating a tableau of perfectly paired materials to create a dynamic and rich experience within a space.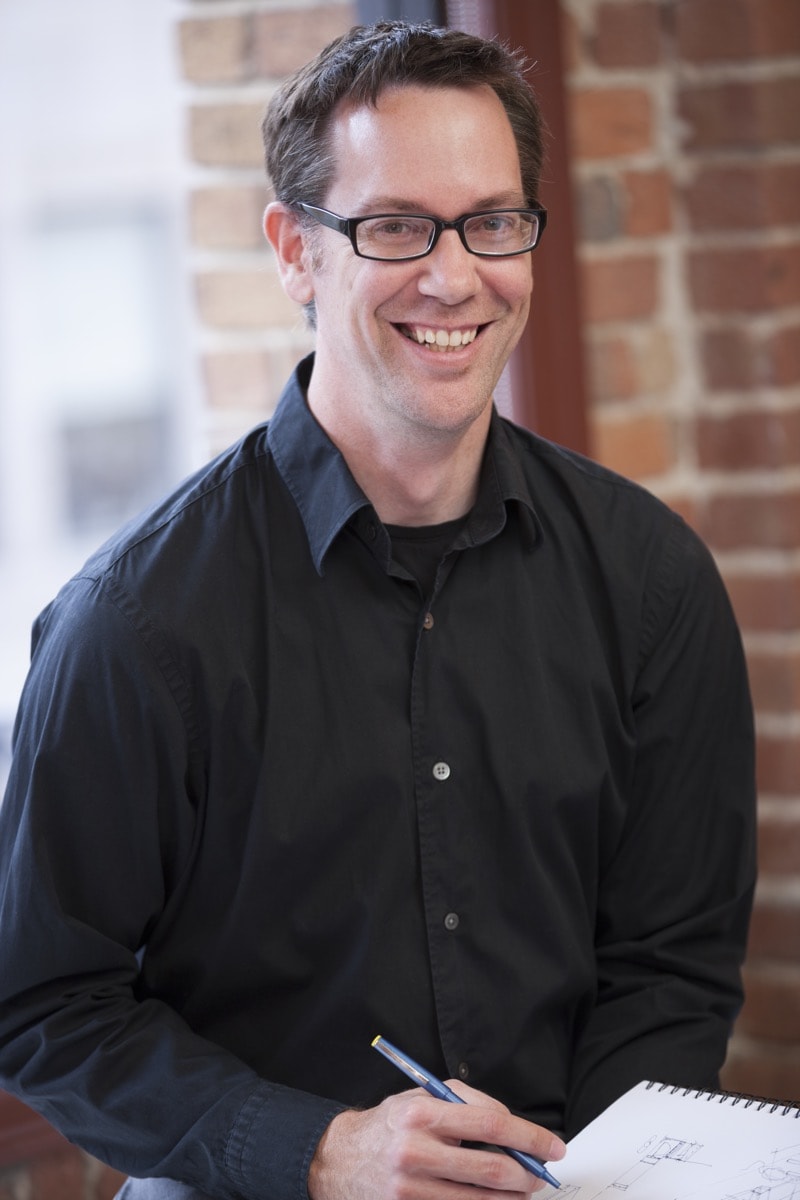 JASON JONES
Director of Architecture
I'm interested in the background information about a thing that promotes a fuller understanding of it. In appreciating art and film I like to think about the stories behind the finished work. In practicing architecture, I believe the hidden stories that contribute to a narrative are essential to the finished product. They add tangible value and make great work. I appreciate the effectiveness of simple design. When building elements come together things can get complicated quickly. It can take a lot of exploration and research to arrive at a solution that is elegant and simple. As I work I'm constantly striving for an elegant solution, both aesthetically and practically, considering how each system will integrate into the whole. By placing value on the architectural backstory, I understand that each line on paper can represent a considerable amount of planning, research, inspiration and consideration, but it also represents bending steel, routing conduit and laying tile. Attention to the architectural backstory builds respect for both conceptualizing and implementing a building project and that helps one appreciate how technical and creative collaboration forges the path to a successful project.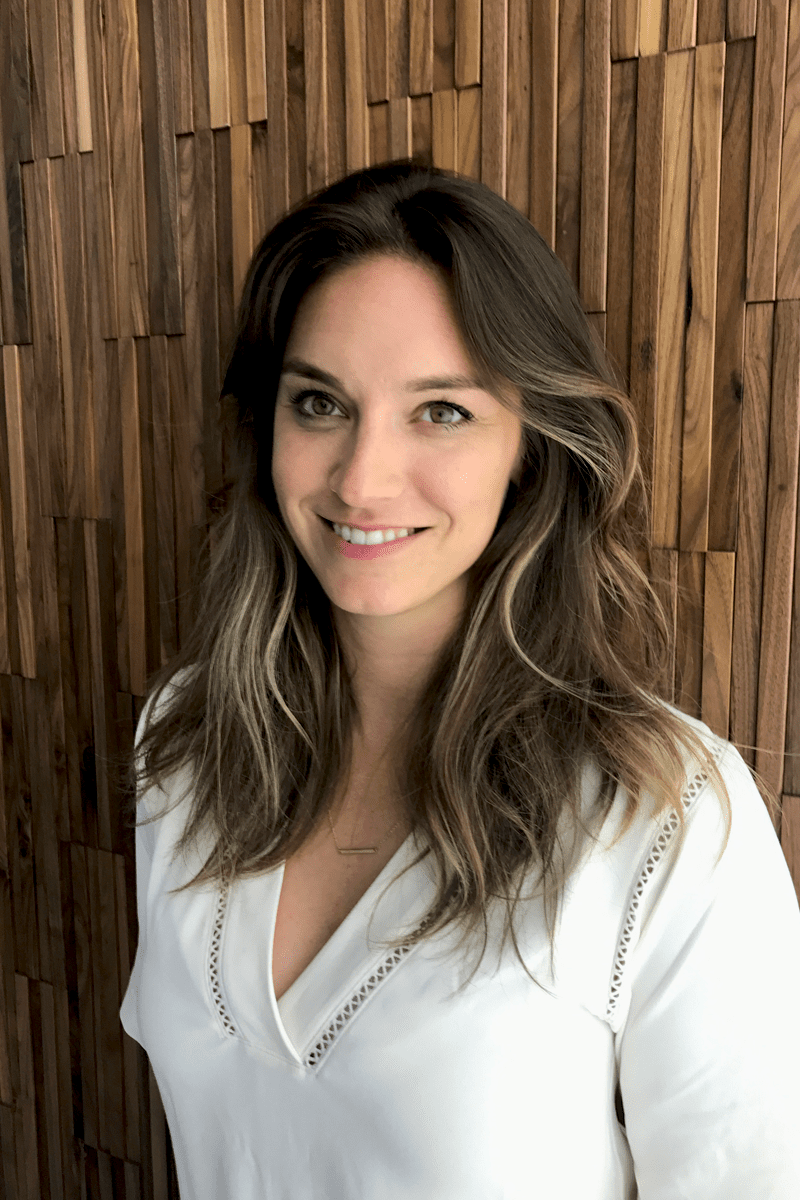 CHRISTINA TASHO
Director of Project Management
Christina brings over 10 years of Project Management experience in the interior design field and a strong skill set in both managing complex renovation and new build hospitality projects. Notable past projects include the renovation and expansion of the Morrison-Clark Inn, a multi-year renovation of The New York Marriott Marquis, several renovation projects at Palmer House Hilton and Public Area renovations at San Diego's Manchester Grand Hyatt. Additionally, Christina focuses on strengthening internal firm management, helping to develop processes that ensure strong client management and seamless execution of design. Prior to Arcsine, Christina has held manager and director roles at Jose Andres' ThinkFoodGroup and ForrestPerkins.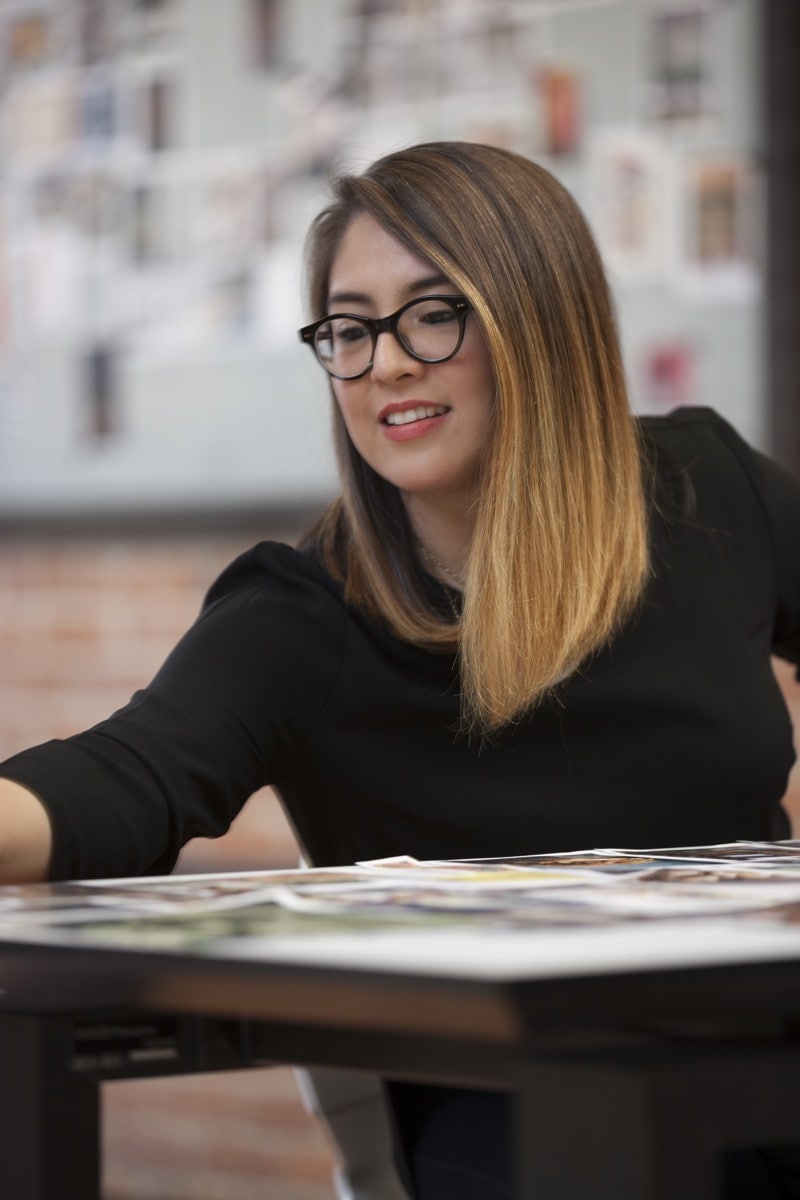 IRENE YU
Lead Creative Strategist
Many of my formative years were spent in Hong Kong, where the dense environment and diverse culture instilled a deep sense of curiosity and fascination with how people use space. While Hong Kong's skyline is one of its most defining features, I've always been more interested in the ever-evolving, hidden gems of a city: Hawkers peddling their wares from makeshift stalls wedged in-between buildings, unexpected public rooftop gardens offering quiet, an apartment-turned-private restaurant for the night, serving up exotic fare. These are places defined by context and use, remarkable and adaptive spaces that have struck a balance of working with limited real estate and cultivating a great idea. As a result, I find myself constantly on the hunt for new experiences, interesting objects (textiles, paper goods, you name it), and of course, the perfect meal.  By collecting all of this visual and experiential data, I amass a vast mental catalogue that I can draw from when I'm developing a new concept or design.  At Arcsine, I strive to engage our clients by developing timeless spaces and incorporating a sense of delight in the whole process.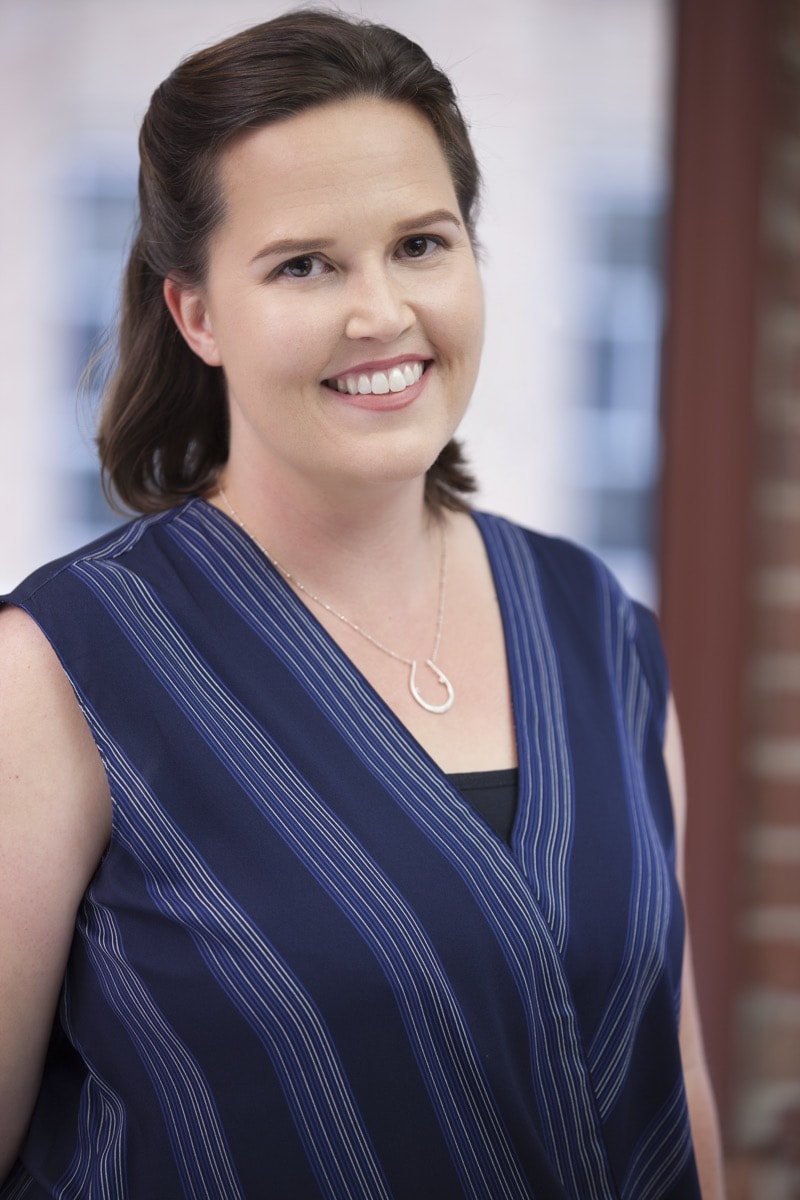 Alli Fargo
Since I'm working for an Oakland-based business, I think it's fair to mention that I'm third generation Oakland. My roots hear are strong. I've had the pleasure of working a multi-faceted position here managing finances, HR and general office needs, watching our numbers double since I joined in 2012. With a creative background, blended with psychology and an MBA, I feel in concert with our principals, architects and designers, sharing in the community we've built over the last few years. But that's what's great about working here – the hierarchy is understated and a general sense of respect is shared broadly. Outside of work, I'm busy raising two boys – fast times in Alli-land (not to be confused with Disneyland, one of my favorite places – with or without my kiddos).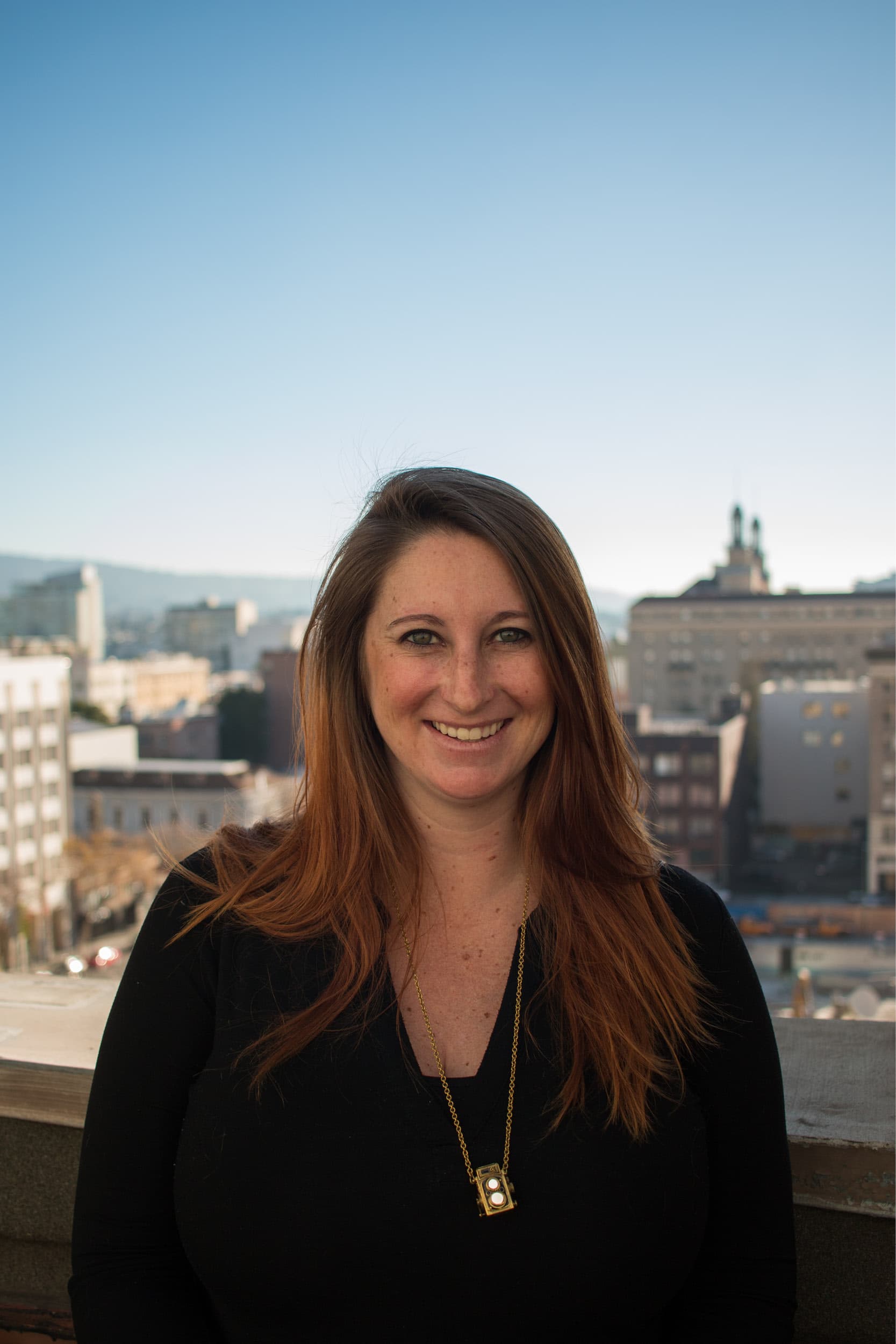 SHEYNA OCHS
I have had the incredibly fortunate opportunity to live/work in some of the top design cities in the world and through that have devoted my career to establish a distinctive creative vision for my projects based on my experiences. I have always admired the transformative experience that design gives an audience, especially in a hospitality setting. I have found that design excels through the seemingly unnoticed details that make each project truly authentic.  My overall passion for design has always focused on integration of all elements of the design – from interiors to branding, product design to fabrication. And of course the champagne toast at the completion of each project.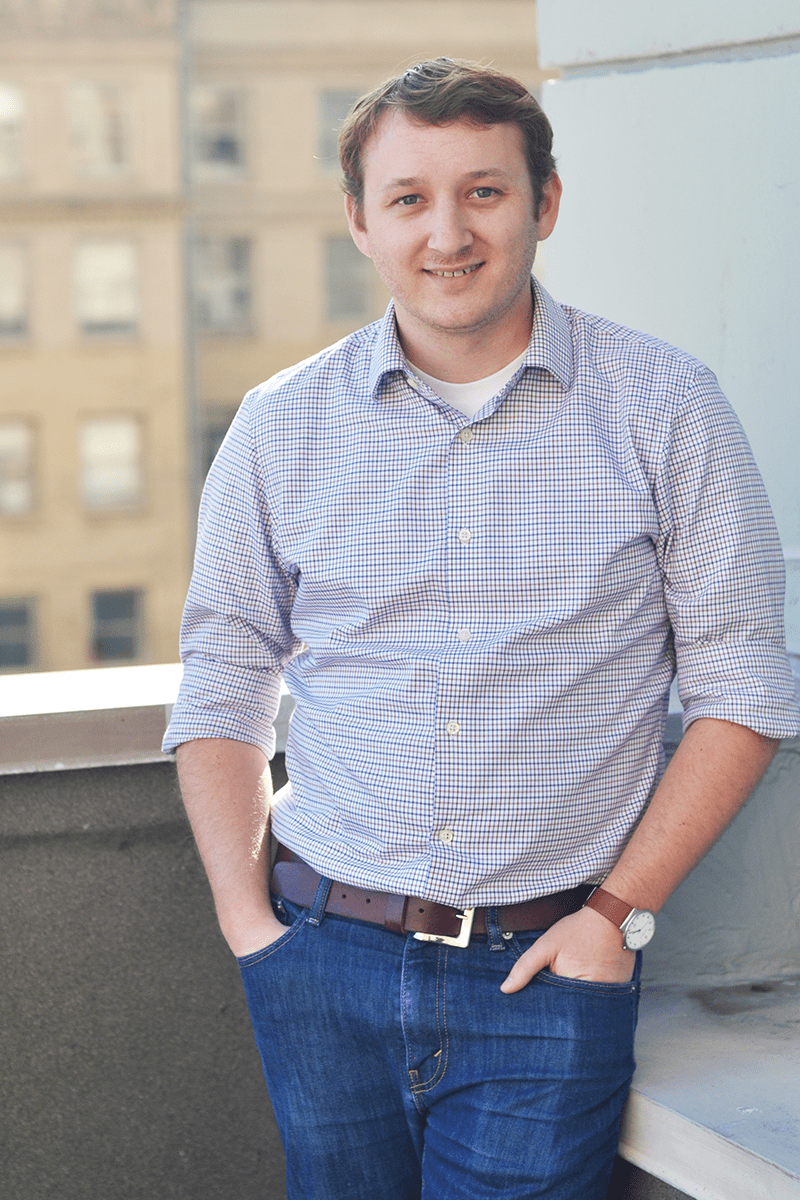 JACK PIELS
I was born and raised in Oakland, and have been immersed in the arts my whole life. My mother is an artist and my father a lawyer, so naturally the balance between the art and technical requirements of building design has always appealed to me. I am passionate about fabricating, and exploring how to design with advanced tools. Whether I am building a coffee table with custom machined joints, or 3D-printing a new cell phone case after repeatedly dropping my phone, I am always trying out new ideas. When I am not designing or building, I am enjoying the great outdoors or playing music.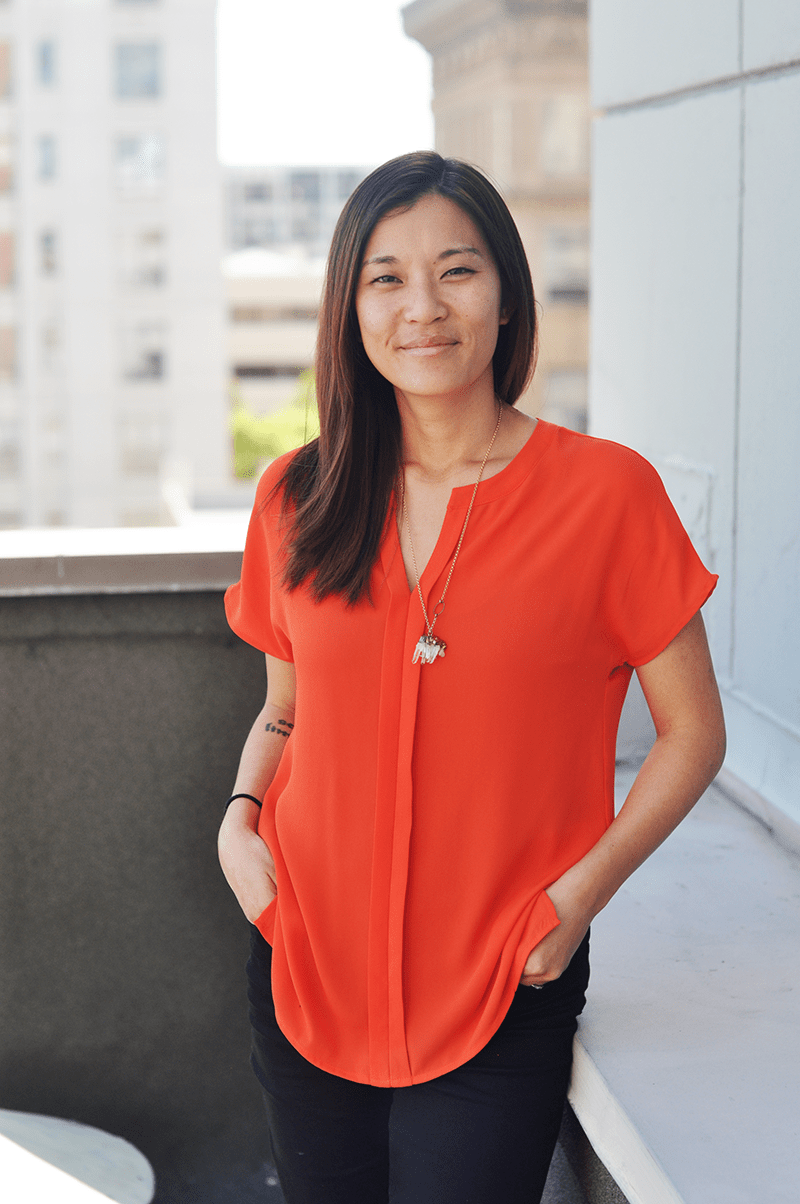 EUNJI KIM
My interests in architecture and design developed as I began experimenting with materials, fabrication, drawings, photography, and other media to understand space, design, and construction. I spent five years living and working in New York on various projects focused in hospitality, entertainment, and restaurants, which complimented my own experience working in the front of house of various restaurants for most of my life. I am particularly fascinated by urban environments. The rich history of a city, it's architecture, and abandoned sites inspires me to explore and expose the past through new construction and creation. These days, when I'm not working, you will find me enjoying the outdoors, exploring less-traveled blocks of cities, or tinkering around in the wood shop I share in West Oakland.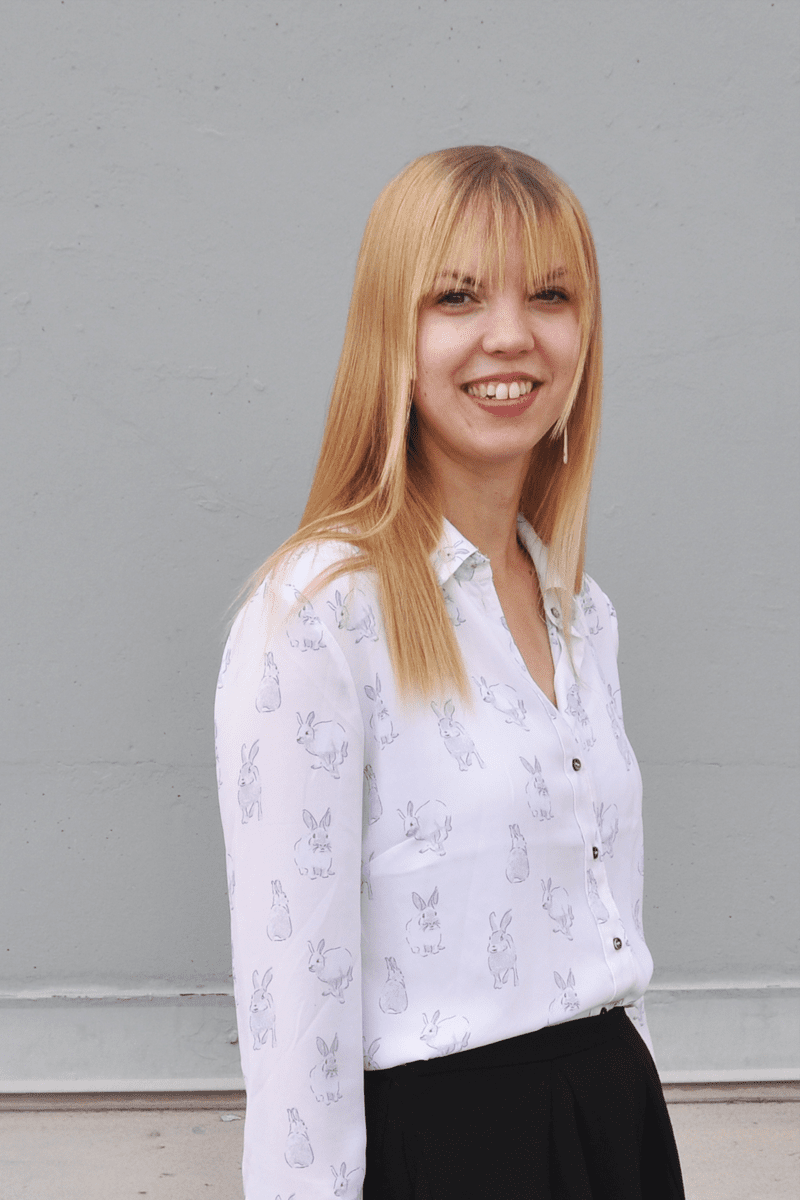 LIZ DALTON
I have always been excited about the power of design to transform people's daily experiences – whether you notice it or not, to a certain extent every space you enter has been designed.  We spend 90% of our life indoors, so the built environment has a huge impact on our mindset and well-being.  While growing up in Oakland, I spent hours sketching floor plans and envisioning spaces.  I spent the last eight years in New England, where I gained a range of work experiences ranging from education project management to high-end residential to affordable housing design.  One of my all-time favorite designs is the airstream trailer, which I hope to someday own and renovate.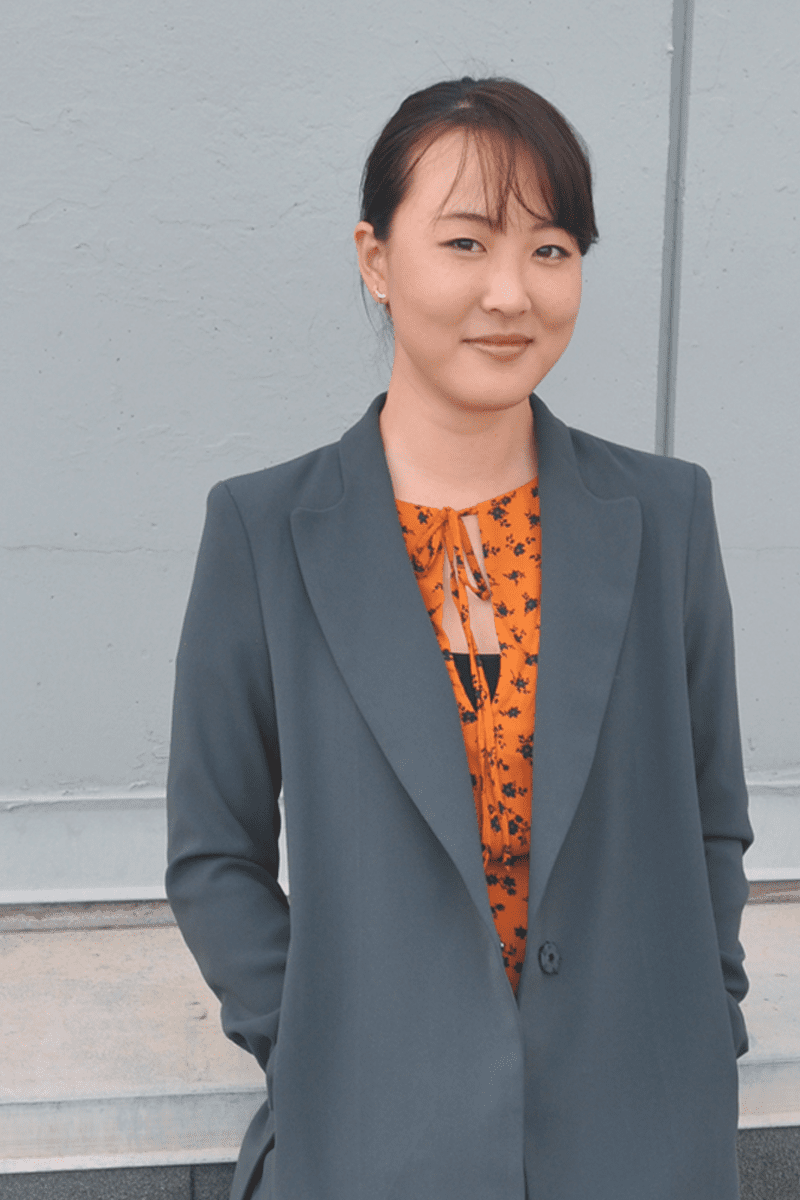 Soo Yoo
Growing up all over the world during my formative years, visual arts have allowed me to transcend language and cultural barriers. It was a powerful medium to channel my feelings and thoughts, a medium that has matured through the ages.
I have always felt a great sense of freedom when I immersed myself in pursuing my creative vision through the combination of colors, lines, forms and materials. Having had formal training as a painter, I delved into the design world with the hope of combining all my interests – art, spatial design and photography. I began exploring the fields of architecture and interior design when I first started working in theater productions in New York, both in costume and stage design. I quickly found myself fascinated by how even the subtlest change in architectural details can convey a completely different intent, while significantly impacting the undertones of the story.
After a few years passed, I realized my focus had naturally shifted from creating fantastical worlds on a stage to designing functional, yet equally engaging spaces that are used and shared by real people around me. I am constantly excited and challenged at Arcsine by bringing disparate objects and stories together in a cohesive and thoughtful space. In any forms of design, I believe in the importance of concept and narrative development. Identifying the synergies between a meaningful narrative and appropriate design solutions allows me to create what is not just pleasing to the eyes but also honest and sincere.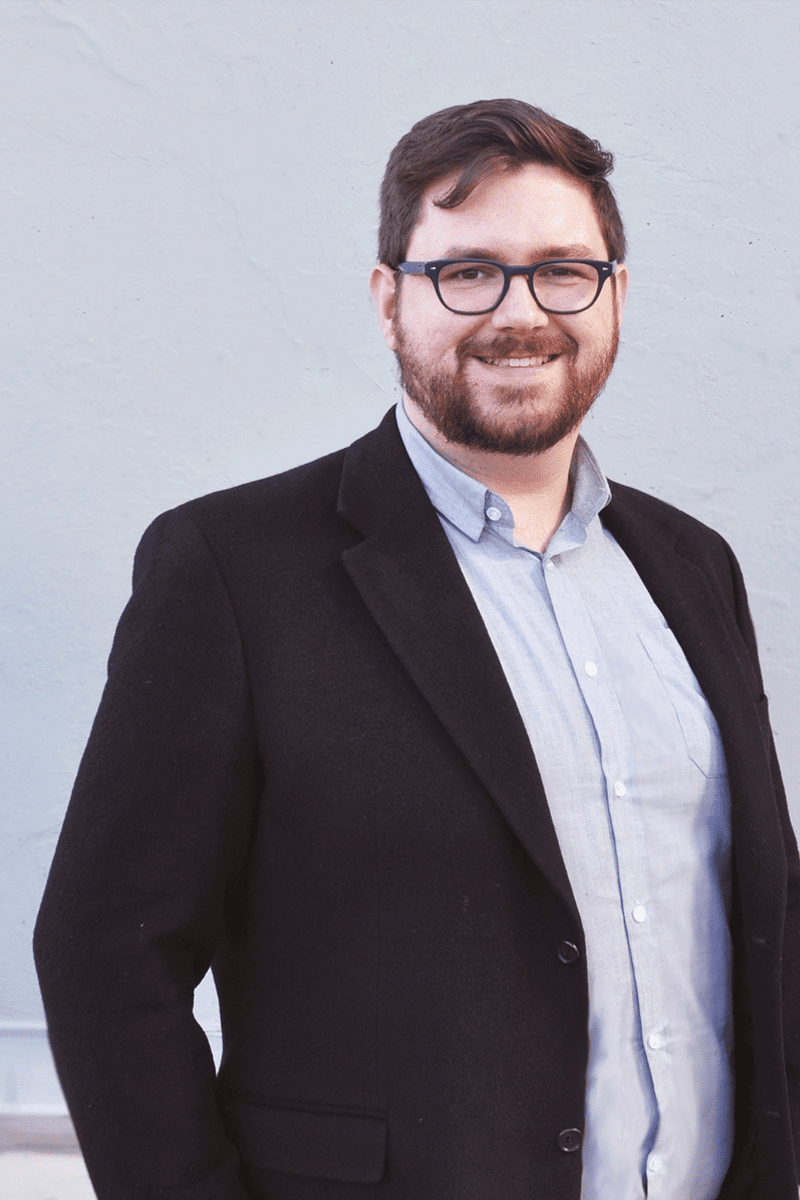 Patrick McAndrews
I have an insatiable passion for cultural, social, and political critiques with architecture and design implications. My consumption of architectural and aesthetic theory continues to transform how I think about design. The various facets of context, memory, and nostalgia play a significant role in my daily work from design concepts to drawing construction details. Research and background analysis helps make architecture relevant and radically active in the transformation of the built environment. The exploration of counter zeitgeists, off-modern understandings of past moments and designs that could-have-been, also inform my approach. These connections between unbuilt design proposals of the past and contemporary architecture inspire me to delve into the potentials of every project to create effective and innovative work.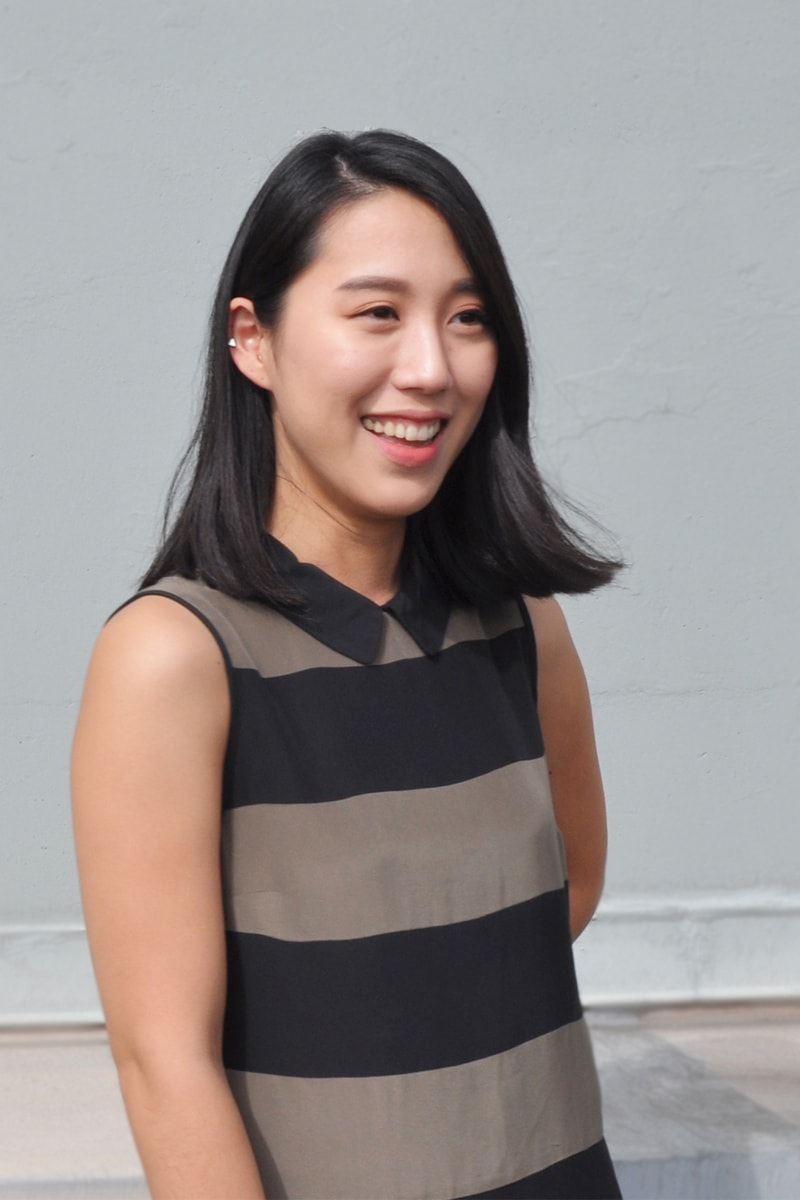 Suyoun Kim
I am originally from Seoul, Korea. I moved to Rhode Island for College, completed an internship in New York and now settled down in beautiful California. During these migrations, my architectural thinking and aspirations have developed in diverse ways. I desire to design spaces that respond to the context, enhance the surroundings, and improve the quality of life. I am especially interested in adaptive reuse projects, as I believe that content corresponds to the conditions of context, the existing building, and that interventions should reveal the potential of the space in hosting new experiences. Outside of architecture, I love working with my hands, on model making and sketching. I also enjoy outdoor sports and activities when the time and weather permit it.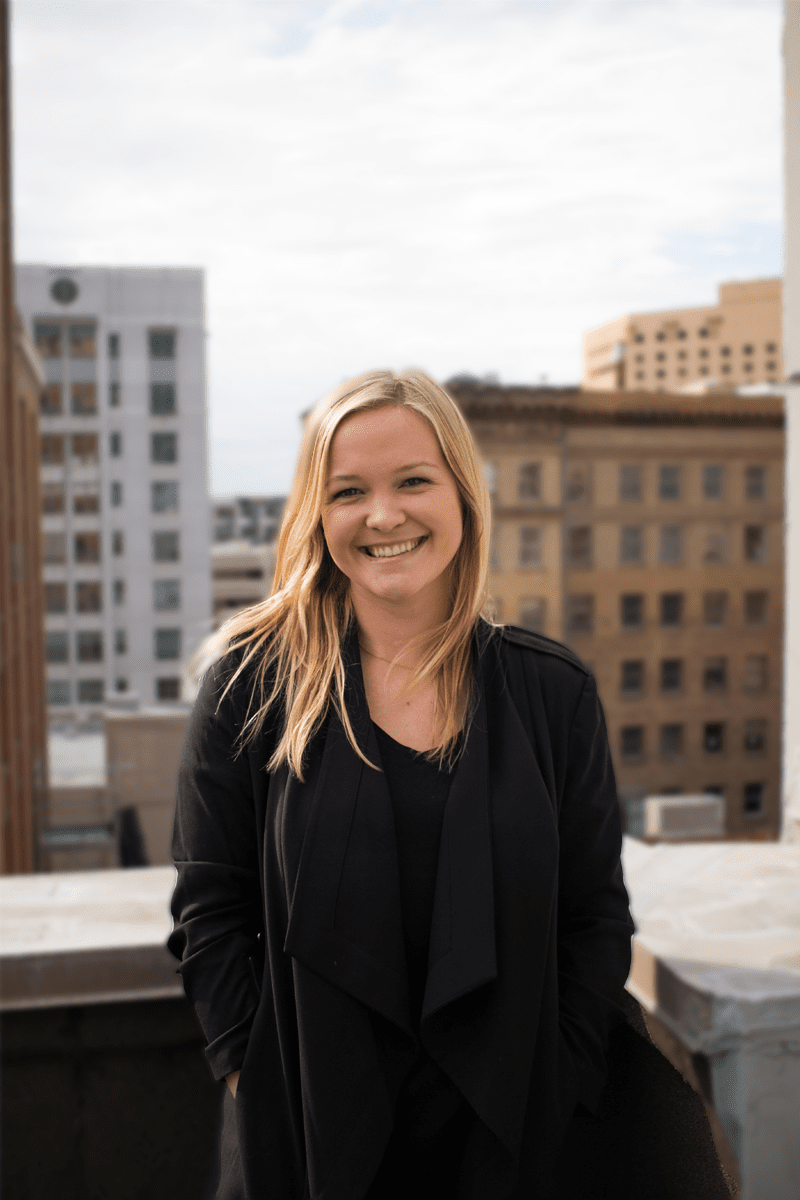 Laura Johnson
I've loved art and design for as long as I can remember. My Dad is an interior designer, so I grew up making crafts with fabric samples and drawing imaginary floor plans. I have a strong appreciation for interiors and architecture but my passions lie in photography, videography and digital design. These interests led me to a photo production role at Houzz and now my current role as a creative coordinator for Arcsine. I get to do both administrative work and creative work, and I love the combination of the two. When I'm not working you can find me exploring San Francisco with my friends or chillin' with my Standard Poodle Charley (and the rest of my family) in the South Bay.